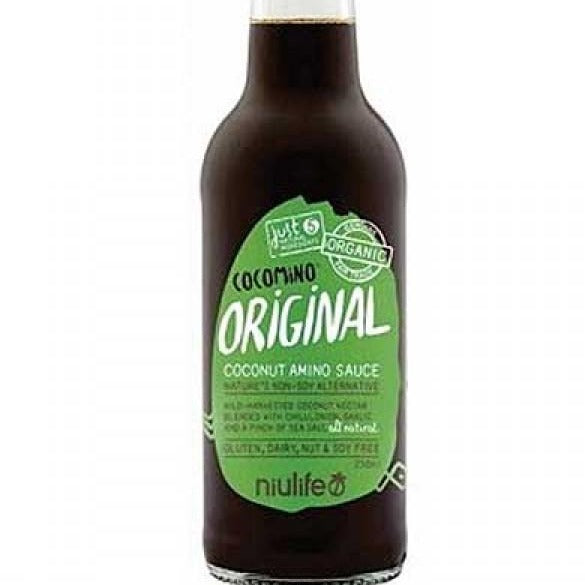 Cocomino Original Coconut Amino Sauce 'Niulife' 250ml
---
Nature's non-soy alternative. Wild-harvested coconut nectar blended with chilli, onion, garlic and a pinch of sea salt.
Handmade from small batches of freshly harvested coconut blossom nectar, Niulife Coconut Amino Sauce is a deliciously healthy alternative to Soy Sauce with 17 important naturally occurring Amino Acids.
Great for salads, dressings, marinades, soups, vegetables, rice and beans, stir-fries, meat, fish and sushi.
100% Certified Organic

Fat Free

Gluten & Grain Free
Dairy Free
MSG-Free
Vegan


Ingredients: Fermented Coconut Nectar, Bird's Eye Chili, Garlic, Onion, and sun-dried mineral-rich sea salt
---
---
---
Share this product
---
---