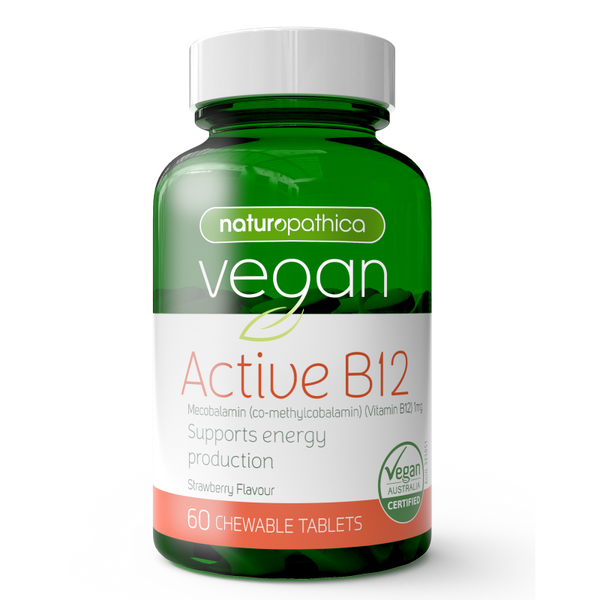 Vegan Active B12
---
Naturopathica's Vitmain B12 is a co-methylcobalamin a body-ready form of vitamin B12— Because activated B12 is more absorbable for the body.
1 chewable tablet contains 1,000mcg Activated B12.
Dietary vitamin B12 is found mostly in animal-based foods. Naturopathica Vegan Active B12 is great news for people interested in a plant-based diet and seeking a 100% vegan friendly activated B12.
– Activated form of vitamin B12
– Highly bio-available levels of vitamin B12
– Support energy production
– Maintain nervous & immune system health
– Support red blood cell health
– Delicious strawberry flavoured chewable tablet
---
---
---
Share this product
---
---